OK I definitely didn't but I couldn't resist a little Busted reference and I did go on a tour around Terminal 2A which is currently being constructed… so that's basically the same right?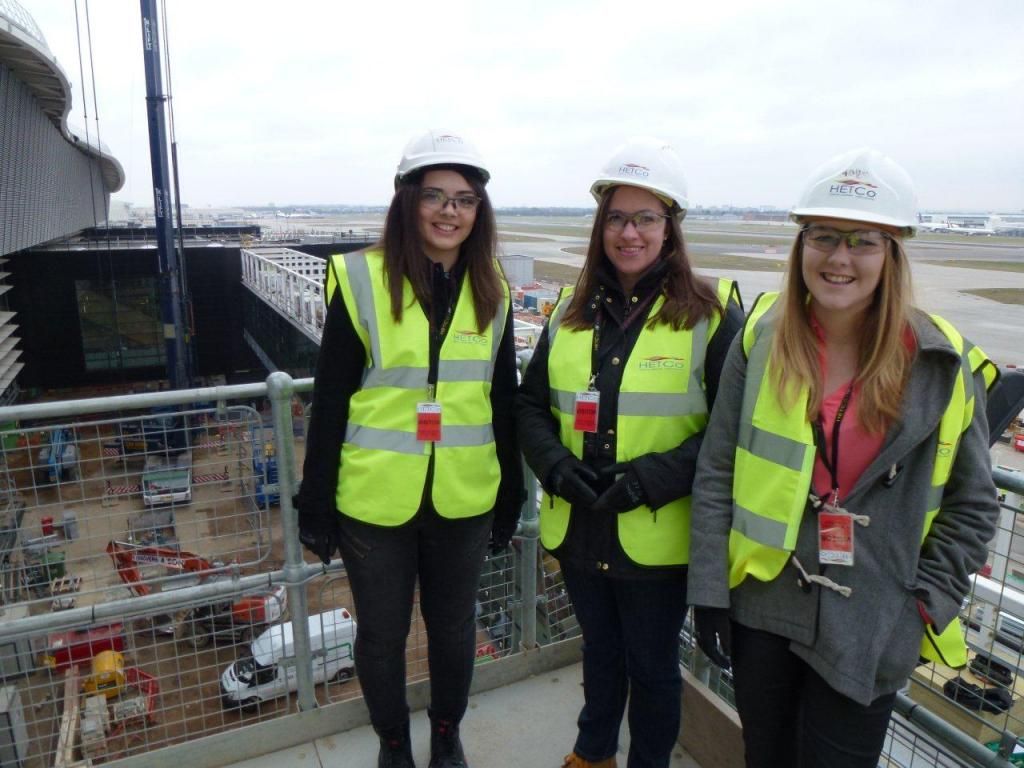 Just before Christmas my incredible friend and designer of the 'Superstar' jewellery range Jordanne Cliffe told me that her Dad had put Different Strokes forward to be one of the charities at Hetco, the company he works for's Christmas Raffle. DS were accepted along with a local charity for disabled children. Then, In January, Jordanne sent me a message to say that the company had raised around £2000 for the charity and that they wanted me and Jordanne to collect the cheque to give to Different Strokes. On Feb 25th we were presented with the cheque, had a tour around the construction site and watched a few planes taking off. All in all it was an interesting way to spend a monday morning and I was very greatful on behalf of DS for the money they had raised and I know that the money will mean so much to everyone involved with the charity. 


The best (or worst ;) ) thing about the day was that when we were taking our safety gear off we went into a room where a boy, Simon, was sat working. When Jordannes dad came in Simon asked what was going on and he explained that we were there for the charity and that I'd had a stroke when I was 21. Simon's reply was 'I had a stroke when I was 17' I was genuinely shocked, although I know a few people, I've never coincidently met someone my age(ish) who it had happened too. We chatted for a bit and he mentioned that he had met Sarah, 'the girl from the undateables' at a Connect meeting the week before which just seemed ridiculous, maybe I do know everyone who has had a stroke after all? Paha…

Anyway we swapped numbers and as it was my two year 'celebration' coming up Simon suggested the we got together with Sarah and Jordanne in London at the weekend, we went for dinner and drinks at Tottenham Court Rd and then to Covent Garden for a comedy show which was strange but fun, It was a very lovely way to look at the positives of what I've been through and think about all the great things that have come from it, especially all the new people I have met and continue to meet. 
"NEW FRIENDS!"