7 tags
Such a celeb
You may or may not know that I have been working with a charity called Fixers to create a advert to raise awareness of the signs of stroke - particularly in young people. Ive been doing it since around November time and I'm so pleased it is finally coming together! Last Thursday my project was picked up as a broadcast piece for ITV Meridian which you can view here. ...
4 tags
I put my new shoes on and suddenly everything is...
Lots of things to report so I will try to do some posts over the weekend.  Firstly, I have received funding from the local PCT for Functional Electronic Stimulation for my leg and arm so I had an assessment with a guy from PhysioFunction called Jon. after assessing me, he suggested that I might still need a little extra support onto of the FES but that my current NHS splint was not the right thing...
4 tags
Read more about Jordanne Cliffes 'Superstar'... →
2 tags
2 tags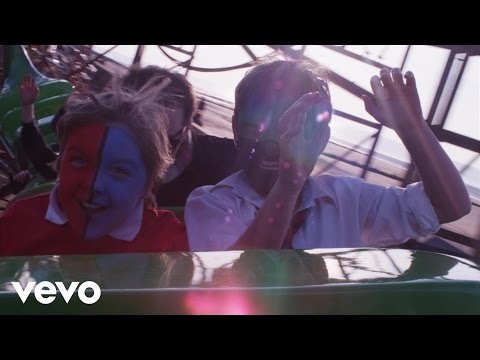 Lots going on at the minute so havn't posted for a little while so heres a quick update… Job is going really well as is physio. Currently  appealing a DLA decision that I  am no longer entitled to any mobilitly rate, doesn't seem right considering the short distance I can walk and the painI am often in? Today I also received my atos questionnaire so that is going to be a hoot...
1 tag
2 tags
3 tags
Got on a plane at London Heathrow...
OK I definitely didn't but I couldn't resist a little Busted reference and I did go on a tour around Terminal 2A which is currently being constructed… so that's basically the same right?  Just before Christmas my incredible friend and designer of the 'Superstar' jewellery range Jordanne Cliffe told me that her Dad had put Different Strokes forward to be one of...
How am I gonna be an optimist about this?
I'd really like to post the video to Bastille - Pompeii here so you know where I got the title from but as tumblr won't let me i've had to explain it.  Today has been pretty crazy, I didnt really expect it to be so emotional. I didn't sleep great so have been shattered and had a lot on my mind. I've kind of been hit by waves of feeling sad throughout the day,...
4 tags
Crikey
I can't believe how fast 2013 is going, It's february 26th already and tomorrow it will be two years since my stroke. At times it feels like it has flown by and at others it feels like it was forever ago. So much has happened between then and now. I've gone from not being able to sit up or smile, to going to the gym 3 times a week and having my smile back, Not that I didnt have...
3 tags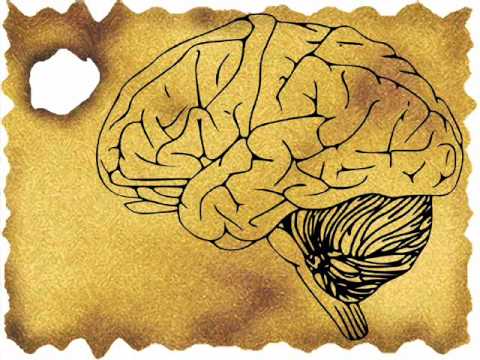 8 tags
A Simple Equation...
Disclaimer: Dearest family who may not want to know about my love life, please don't read this blog (Granddad that means you!) I wanted to write this as I have been approached about a documentary about disability and sex and mixed with the recent series of The Undateables I wanted to post about how having a stroke has affected my dating/sex life as a 23 year old girl. I may or may not have...
2 tags
Bye Porky C :(
When I was in hospital my brothers hamsters had babies - lots of them. Probably like most girls I am a sucker for something cute and flufy and I desperately wanted one for when I moved back into my house. My brother gave me this little fella who I quickly named Porkchop and began to love with all my heart. He basically became by stroke buddy and flat mate, I'd play with him most nights...
4 tags
6 tags
The Undateables
Since my stroke I have been lucky enough to meet some truly incredible people who have not only become friends but who have helped me through my recovery. Ive wrote about the Scott family before, I began talking to Joanie Scott on facebook through a charity called Different Strokes, I soon also began talking to her daughter Sarah. Both have had strokes caused by a PFO like mine. The Stroke...
4 tags
1 tag
hello stranger.
I'm shocked at how long I havn't posted on here for, especially without any good reason. I guess the better i'm getting the more life simply gets in the way and I think about my stroke less and less. I've just got back from a lovely few weeks with my family for Christmas. It's strange to be back in my flat but being away from it make me appreciate it so much more! I...
3 tags
3 tags
3 tags
3 tags
4 tags
2 tags
Atos joys
In July I was assessed by ATOS to see if I was fit to work, the placed me in the 'work related activity group' where you are supposed to recieve support to help get you working again by having meetings at the job centre to discuss skills and help you apply for suitable jobs. I had my first appointment with the job centre on tuesday, FOUR MONTHS LATER. The meeting itself was a waste of...
1 tag
4 tags
Thailand 2012 -we'll laugh about it later.
So this is my very belated post about Thailand. I've been so manic I genuinely haven't had time to write it up and now I don't know where to start. This is probably going to be  pretty long… Getting there… We flew with Jet airways an Indian airline from Heathrow. We had booked special assistance as I still struggle with distances. At heathrow it was fine, we got a...
5 tags
4 tags
3 tags
Nice to meet you →
Jessie J has an autobiography coming out next week and today the daily mail online posted an extract from it. It just happened to be the bit where she talks about her health. I can't even remember the last time I cried about my stroke but this made me sob. Brings back some scary memories! Can't wait to see her in February, 2 years to the day of it happening…coinkidink!
3 tags
Your health, your choices. Yeah right!
So I'm back from the land of Thai now and have plenty of happy exciting tales to tell but first of all Im going to tell you about the absolute drama I'm having with the NHS at the moment. I've been in a clinical trial for just over a year now to determine wether or not having PFO (hole in the heart) closed is as effective as being on blood thinners. I was placed in the blood...
2 tags
Ginger ale fail
Following my second interview on weds 15th for the channel 4 trainee scheme I received an e-mail today to say that I had been unsuccessful on the scheme. They invited me back for an interview at a different company called tiger aspect but unfortunately it's next week and not so unfortunately I'll be sunning it up in Thailand. I asked for feedback from my interview and to be honest I...
3 tags
Right to Die
You may have seen the high profile court case recently surrounding locked in syndrome sufferer Tony Nicklinson, if you havn't Tony is a 58 year old man who had a huge stroke 7 years ago which left him with locked in syndrome, meaning he is almost completely paralysed, only able to communicate with eye movements and do absolutely nothing for himself. He has been fighting for the right to...
3 tags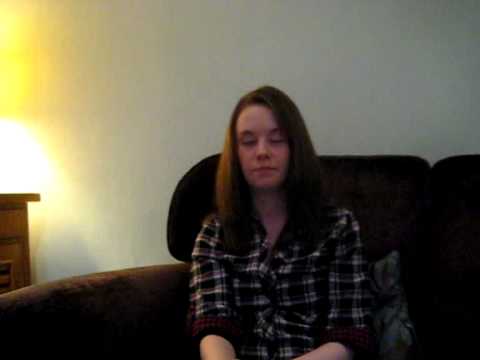 4 tags
Raise your voice.
Imagine knowing what you want to say and being physically unable to form the words or trying to speak and not being able to remember the words that you want to say, what something is called or where you want to go. More than this you can't read, write, count money or tell the time. How would you communicate? This is what can happen if a stroke damages the part of your brain that controls...
2 tags
Finding work after a stroke
About three weeks ago I posted about an assessment day I was invited to at Channel 4 for a researcher role in a Disability Trainee Scheme. I'm absolutely over the moon to let you know that I have been invited for a second interview with Objective Productions who the role is with (think Derren Brown, Peep Show, Fresh Meat…) and I am down to the final two!  It's happening tomorrow and I have...
2 tags
"People between the ages of 15 and 44 hospitalized for ischemic stroke increased..."
– https://www.facebook.com/worldstrokecampaign
3 tags
"It's a terrible, terrible place to be but there's always hope,..."
– https://apps.facebook.com/theguardian/world/2012/aug/07/locked-in-syndrome-richard-marsh?fb_source=other_multiline&fb_action_types=news.reads
5 tags